Full Service Digital Marketing
At Upshift Digital we pride ourselves in delivering compelling, creative and unique digital marketing solutions. Our wide array of services is custom-tailored to your business individual needs and will help your company interact with its customers in a meaningful and effective way.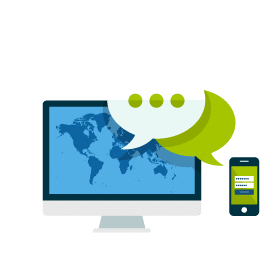 Social media is the most effective ways to reach your customers and help them interact with your brand. If implemented and utilized correctly, SMM can boost your revenues and pave your company's business to success.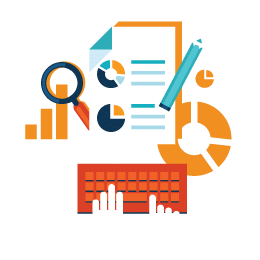 You need high SEO rankings to get noticed. Our customized SEO strategies will grant you exceptional placement in all major search engine results.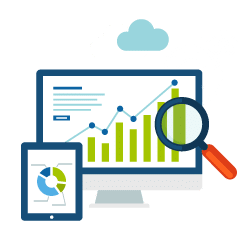 Master Google Analytics with our comprehensive array of services, including initial setup, continuous training and support, as well as advanced tracking solutions and implementation of custom features.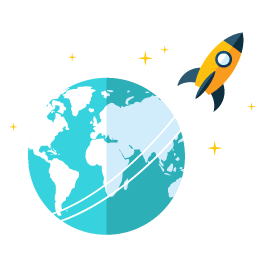 Save time and money by sending emails that get your business the kind of leads it needs with our custom Email Marketing solutions!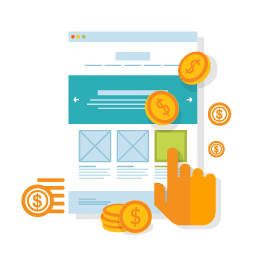 Pay-Per-Click marketing is one of the most cost-effective methods to reach a larger targeted audience. Learn how to do it right with UpShift Digital!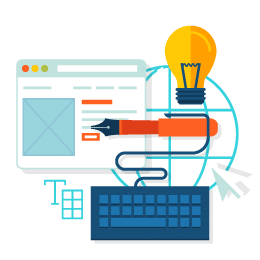 Content is king: engage and excite your audience with original and unique content, tailored specifically to your individual needs!
Local Search Strategy
Get your business noticed in your local area and maximize your presence on search engine results on a local scale.

Maps Search Optimization
Google Maps Optimization is one of the best ways to get your brand noticed and is a crucial aspect of every successful local marketing strategy – let the professionals from UpShift Digital help you master it!
Link Building & Content
Reach the highest rankings on any search engine by delivering quality content and relying on powerful link building.
Paid Search Advertising
Expand your reach significantly by taking advantage of the paid listings Google AdWords and Microsoft AdCenter have to offer.
Custom Website Design
The strong online presence starts with a well designed website. Take advantage of our affordable, yet effective web design and e-commerce services!
Custom Email Design
Excite your audience and turn your leads into loyal clients with custom email templates that resonate with your brand!
We use strategy and experience to generate results
The UpShift Digital team specializes in both on-page and off-page SEO, as well as PPC. We have a proven track record in boosting search engine rankings in a wide range of industries, and we pride ourselves in delivering custom-tailored and effective strategies that will help you achieve the following:
Call To Action
Inspire the target audience from social networks to visit your website
Engage
Encourage dialogue and coverage from influential people and sites
Inspire
Inspire your target audience to visit your website time after time.
Thanks to our vast experience, the UpShift Digital Team can help you obtain great results cross several key areas of digital marketing, including Search Engine Optimization, Social Media Marketing, Email Marketing, and more.
Jeff Kuerzi
Auto Director, Courier-Journal Media
UpShift Digital has a unique team of automotive marketing consultants - they know the business from the media side as well as the dealer and the technology side. From local dealer online efficiency, to training, to media product development - these guys know how to keep you on the cutting edge of auto marketing. 
Andrew David Baron
Social Media Strategist at 1-800 Car Cash
"UpShift Digital's team has it all. Charisma, character, and a sense of direction. They're cool, calm, and collected. From professionalism to personable and then back again, their dedication to their clients, colleagues, and friends is nothing short of amazing. I highly, highly recommend working with UpShift Digital in any kind of capacity. They are a reliable and trustworthy team player that not only gives you confidence on the current project, but produces great results!"
Joe Ubriaco
Media Trainee - ZenithOptima Group
"John is a true professional who produces results. I have worked along side John only for a week and he was very organized, and I was impressed with his expertise in media sales."
Shannon Kinney
Founder & Client Success Officer - Dream Local Digital
"I had the pleasure of working with John on several projects. He brings a deep knowledge of the online marketing space, particularly in the automotive category, and is an innovator. He is results-driven and has the innate ability to balance strategic objectives with operational execution."
Michael Page
Vice President, Local Digital Sales at Tribune Media
"In the history of building Cars.com and its local dealer business, John stands out as an individual who has has been a valued, strong contributor to the success of the company. His combination of strategic thinking about many situations, backed by his credibility (because he himself has many times done the things he recommends) and his ability to execute on his ideas makes him a top-notch addition to any organization."